Depot Creek Nature Reserve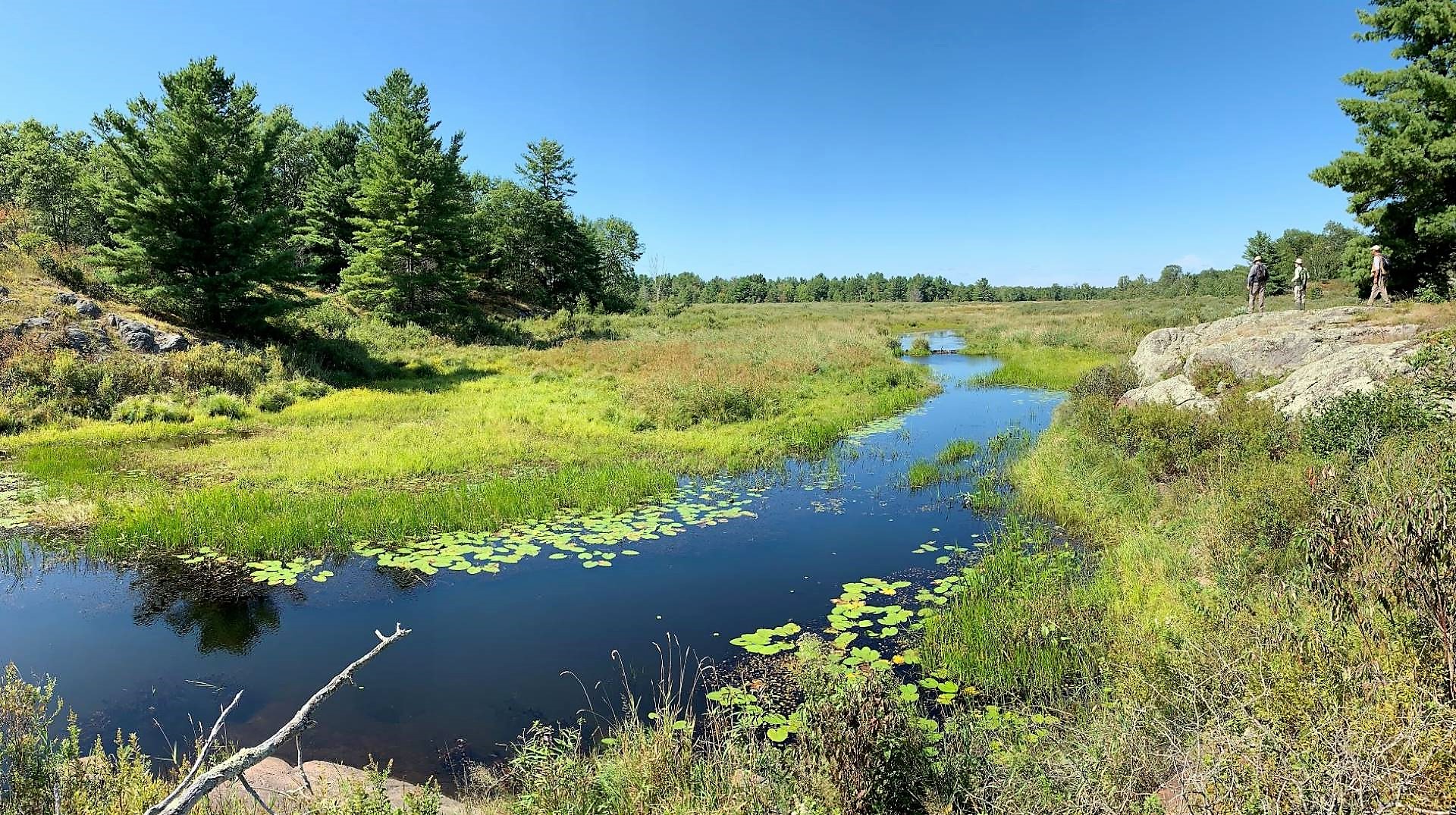 Passport to Nature Outdoor Events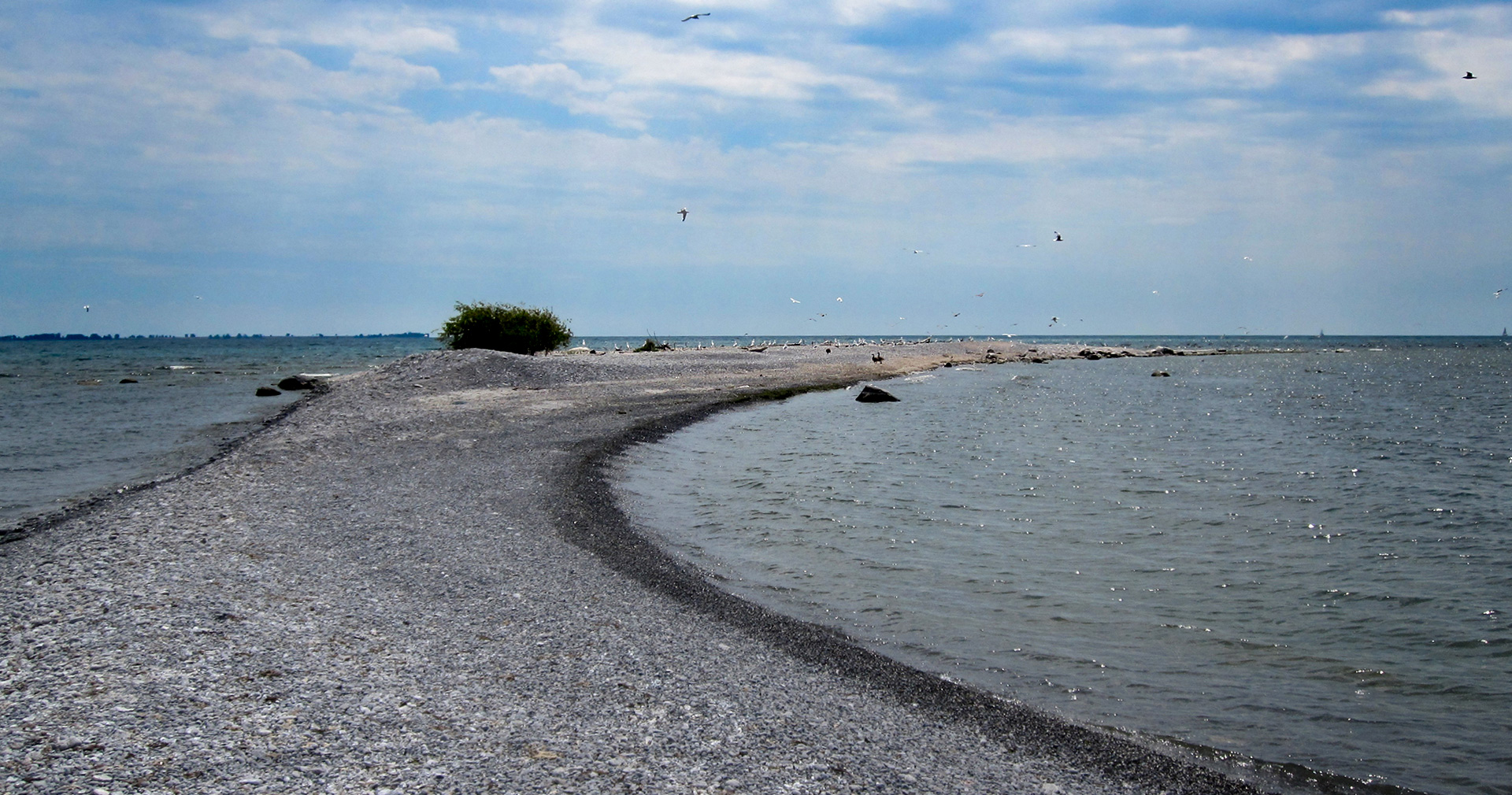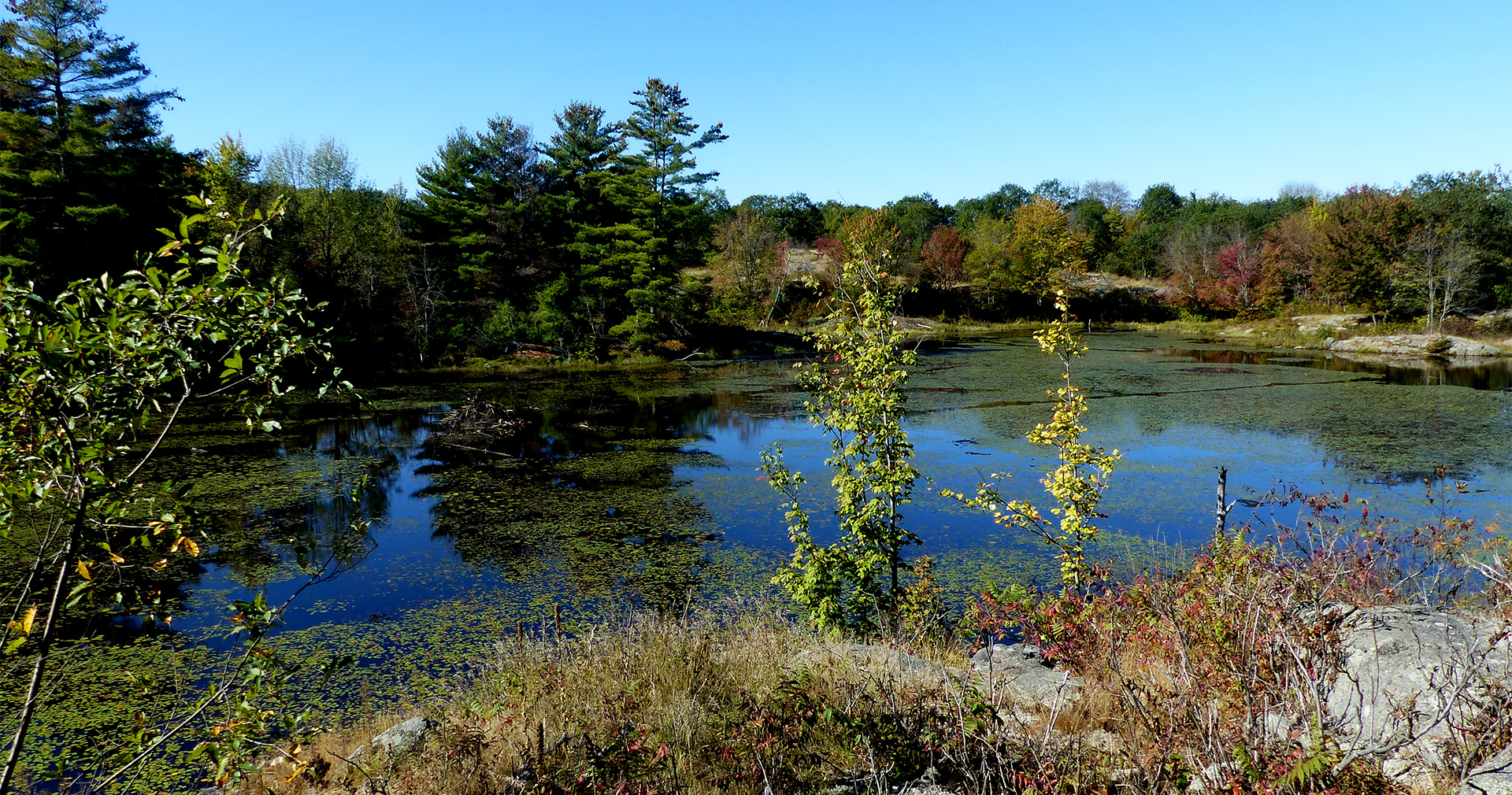 Fourth Lake Nature Reserve
Protecting forever our natural heritage in Kingston, Frontenac, Lennox and Addington
Fundraising Goal = $250,000

Campaign: 405 hectares of protected land by the end of 2020
The Land Conservancy KFLA has made great strides increasing conserved lands in our region. Since it began in 2004, the Land Conservancy has protected 11 properties totaling 310 hectares of land conserved for nature, forever. Our goal, as set out in our 2015–2020 strategic plan, is to reach a total of 405 hectares (1000 acres) by the end of 2020. We are close to reaching this goal. You can help! 
Thank you to everyone who has made a donation including over 80 individuals, the Kingston Field Naturalists, and the Gosling Foundation. 
Recently added properties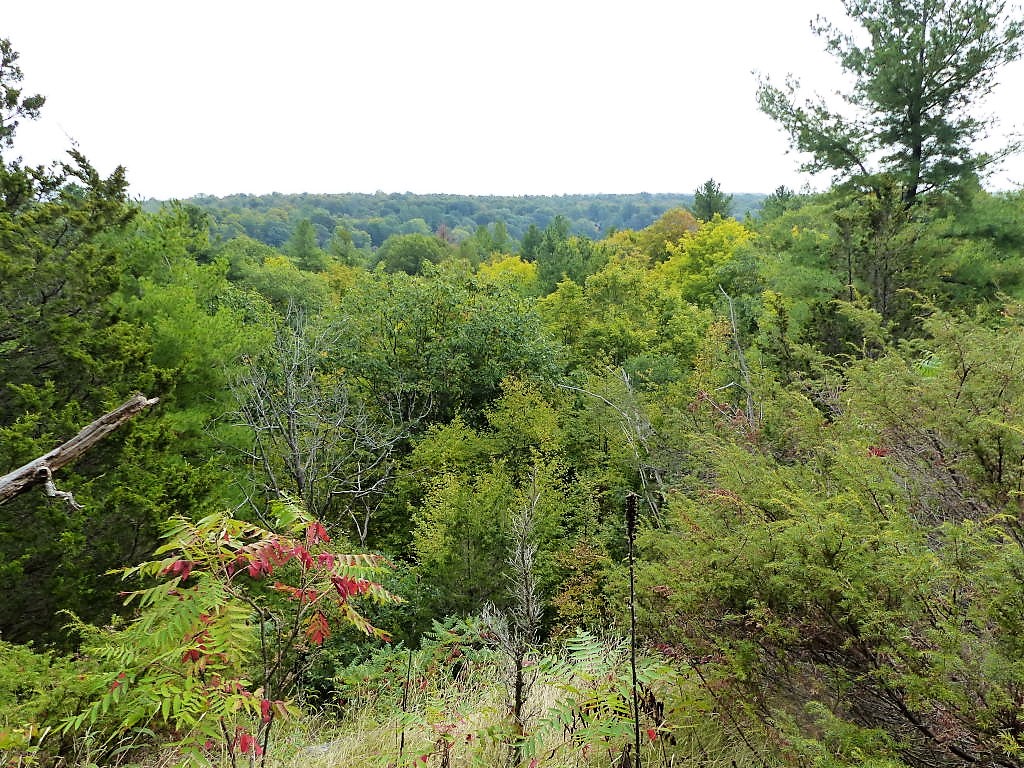 Rock Ridge Nature Reserve
Acquired May 15, 2020, our newest property is 3.4 hectares of steep slope on a small lake within the Frontenac Biosphere Reserve. The 400-meter shoreline is rocky with a sharp drop off from the granite cliffs to deep clean water. The property will be forming part of a bridge between two large protected areas: Queen's University Biological Station and Frontenac Provincial Park. We share the donors' intention to conserve the natural features of the property and to protect it from future development. We are pleased to be guardians of this gem in the Canadian Shield.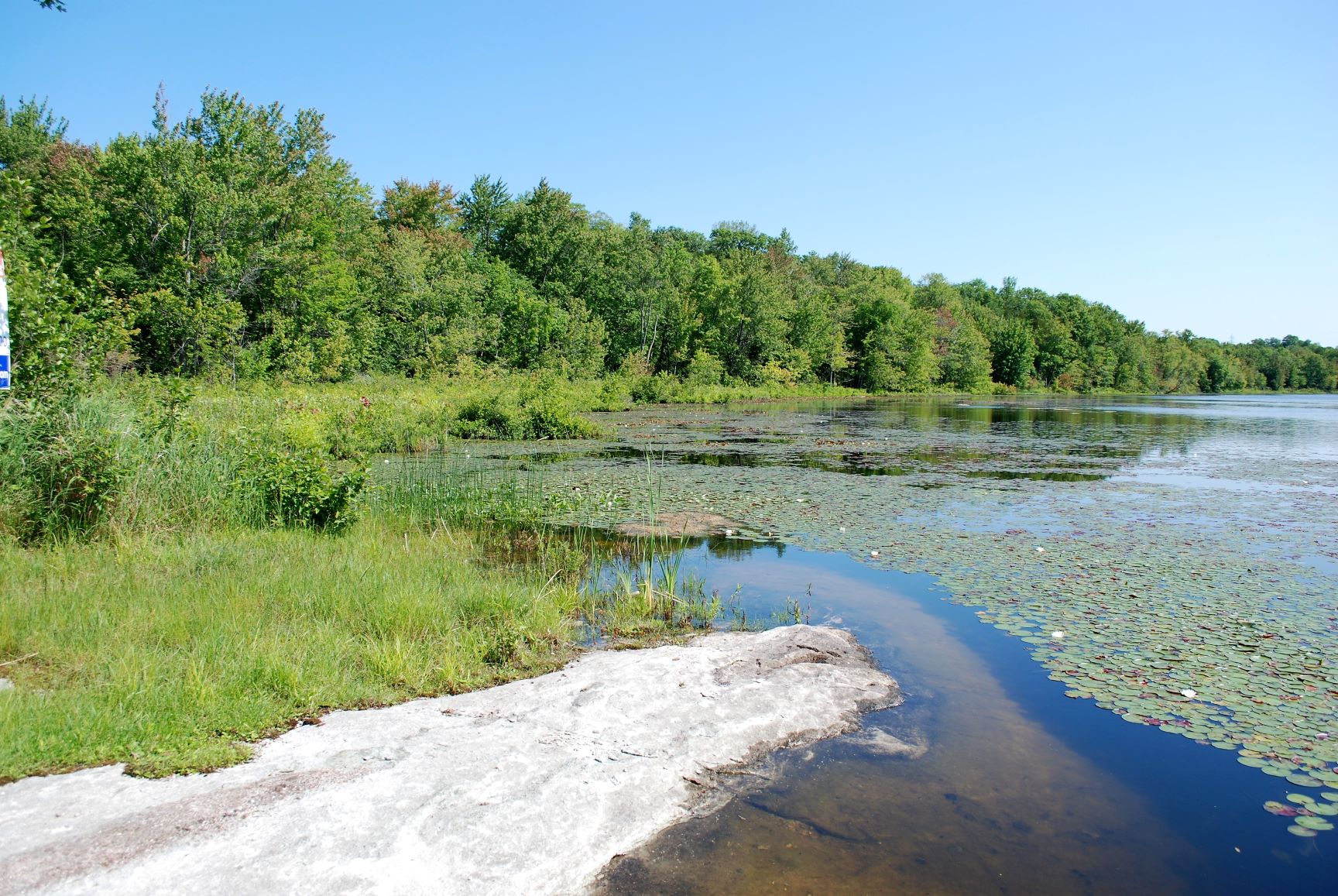 Mast van Dongen Nature Reserve
A 5-hectare waterfront property, within the Frontenac Biosphere Reserve, near Verona and the Portland Conservation Area. The property was donated by Ernest Mast and Carmen van Dongen. It has unusual-for-this area acidic-loving plants. Almost 300 species have been identified on the property to date. The property is registered as an Ecological Gift.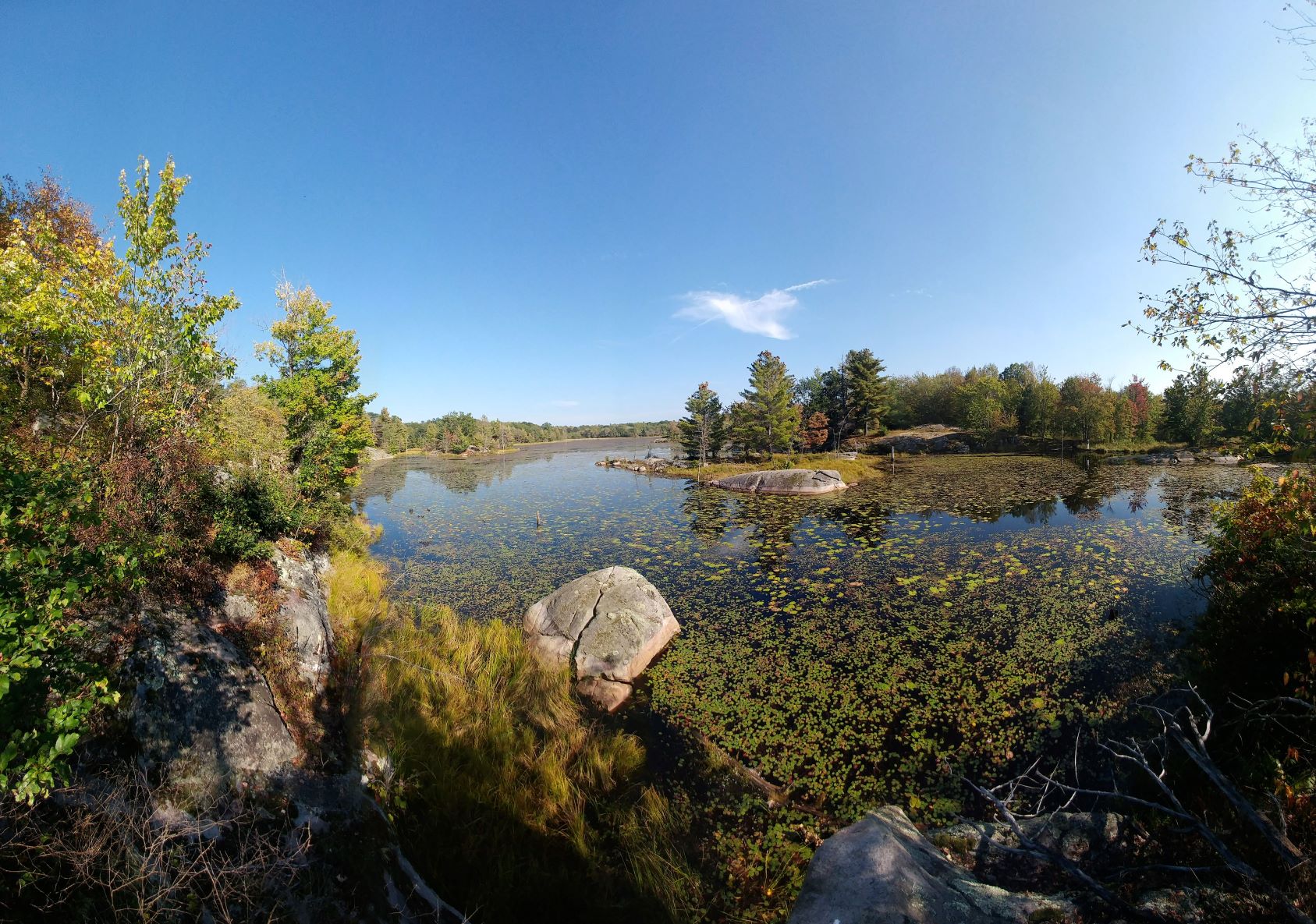 Fourth Lake Nature Reserve
This 81-hectare property is in the heart of the Quinte Conservation's Depot Lake system, east of Puzzle Lake Provincial Park. It has varied habitats – a cultural meadow, deciduous and mixed forest, an 8-hectare beaver pond, shallow marsh, a creek, small streams, and open aquatic areas as well as rocky outcrops and ridges. The owner, Bruce Millen, donated a portion of the property and the Land Conservancy purchased the balance . The property is registered as an Ecological Gift. Watch a short video about this property.
18
Species at risk are
provided habitat
310
Hectares of protected
habitat

The Land Conservancy for KFLA Annual Meeting for 2019 will be held this Wednesday, June 24th at 7 pm on Zoom. Log in information will be sent to everyone who registered on Tuesday evening and again at 6:30 pm on Wednesday. You can register here if you have not already...
read more
In celebration of International Trails Day, your local land trust is hosting a free online event where people can share natural sights they photographed when walking in our region. Did a plant or animal catch your attention? Do you have a beautiful landscape photo...
read more

Web hosting generously provided by WTC Communications.